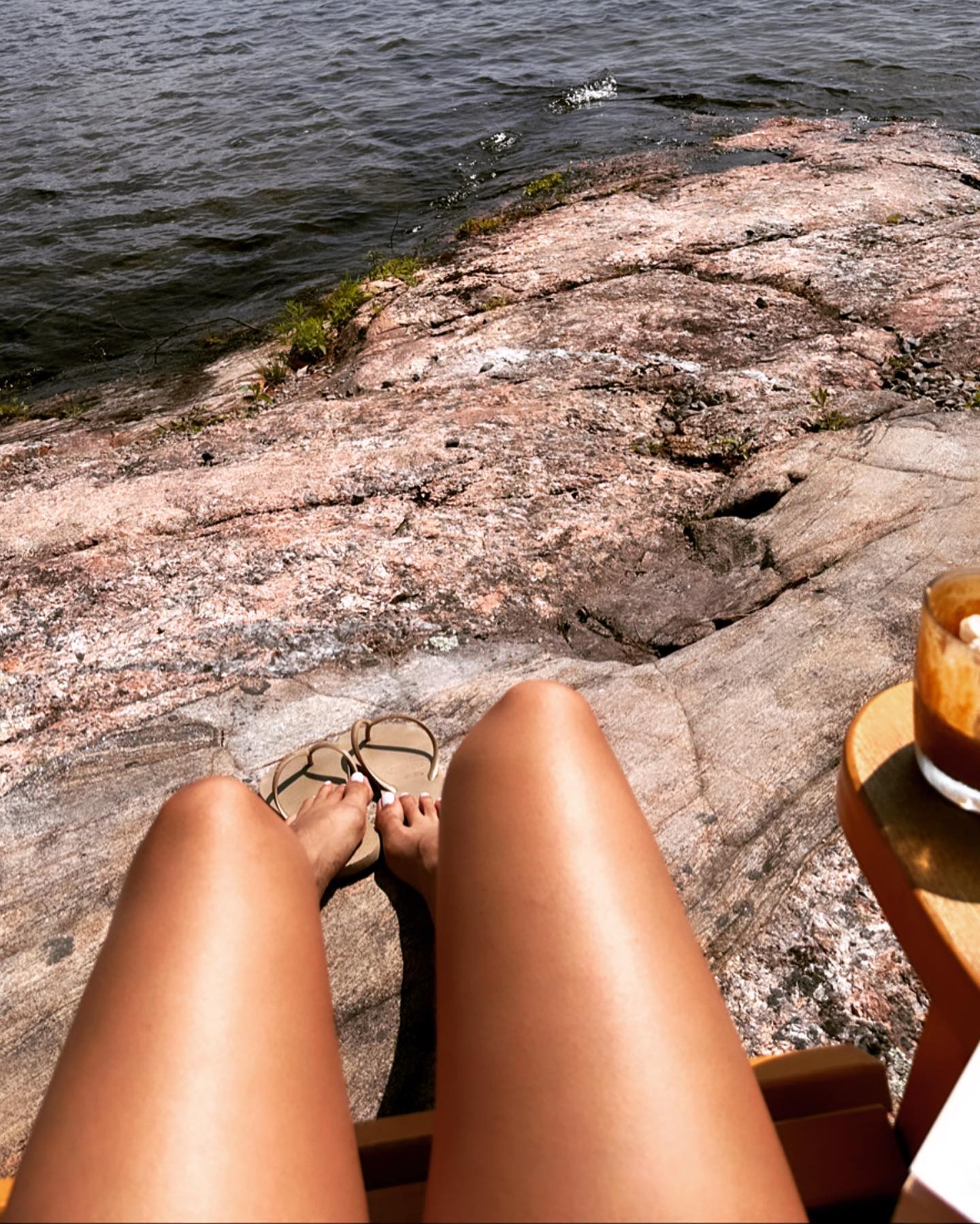 Cottage diary 2023.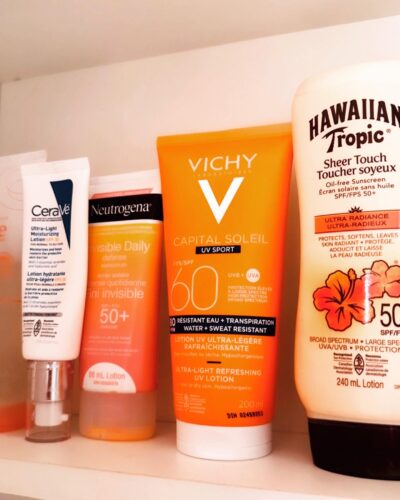 I found some 10/10 sunscreens and this is your sign to just get the sunscreen with the shimmer. It's so worth it and it's at the drugstore.
All of these are clear, light, and you can use them on your face or body. They're easy to apply and feel like nothing once they're on.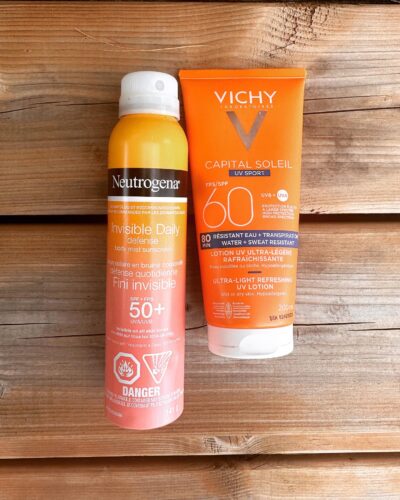 The Vichy Sport sunscreen is best if you're going to be more active but I start my day with the shimmery Hawaiian Tropic one for sitting with my coffee and reading. We already love and use the Cerave Ultra-Light Moisturizing Lotion with SPF 30 during the rest of the year, so it feels like a no-brainer to bring it along on vacation, and the Neutrogena Invisible Daily Defense lotion is the one that I actually finished over the week. But I have a backup of this one and will be cracking it open. It really is light and INVISIBLE which is key, because if you don't like the formula then you're not going to use it. The tube of the lotion is also slim enough to throw into a beach bag or backpack to take with you everywhere.
The verdict on spray sunscreens is that they aren't great at providing sun protection and you have to rub them in to ensure that coverage is even. I used this Neutrogena one to top up and cool myself down when the sun was too hot on my shoulders.
If you feel that you use sunscreen and still get a burn or tan, it's because you're not using enough, not reapplying or you just need to get out of the sun.